Virocare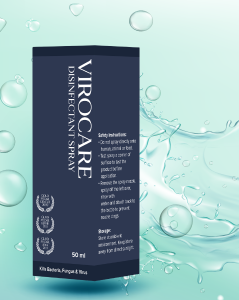 Virocare comes in a 50mL bottle and is an antibacterial, anti-fungal, and antivirus surface coating. The main active ingredient is a titania photo-catalyst oxide. Virocare can be used to remove bad odors from shoes, stop the transmission of bacteria & viruses on common touch points such as car steering and door knobs, avoid bacterial and virus growth on laptop and mouse surfaces and stop the transmission of viruses and bacteria from toys.
Direction to use & store
Clean the surfaces before applying the coating. Spray VIROCARE on the contaminated surface. Wipe the sprayed surface with a clean cloth till absorb into the surface. Leave it dry for 5 minutes. We recommend 2 to 3 coatings. Store an ambient environment. Keep/store away from direct sunlight.
Virocare can be used in the following application: